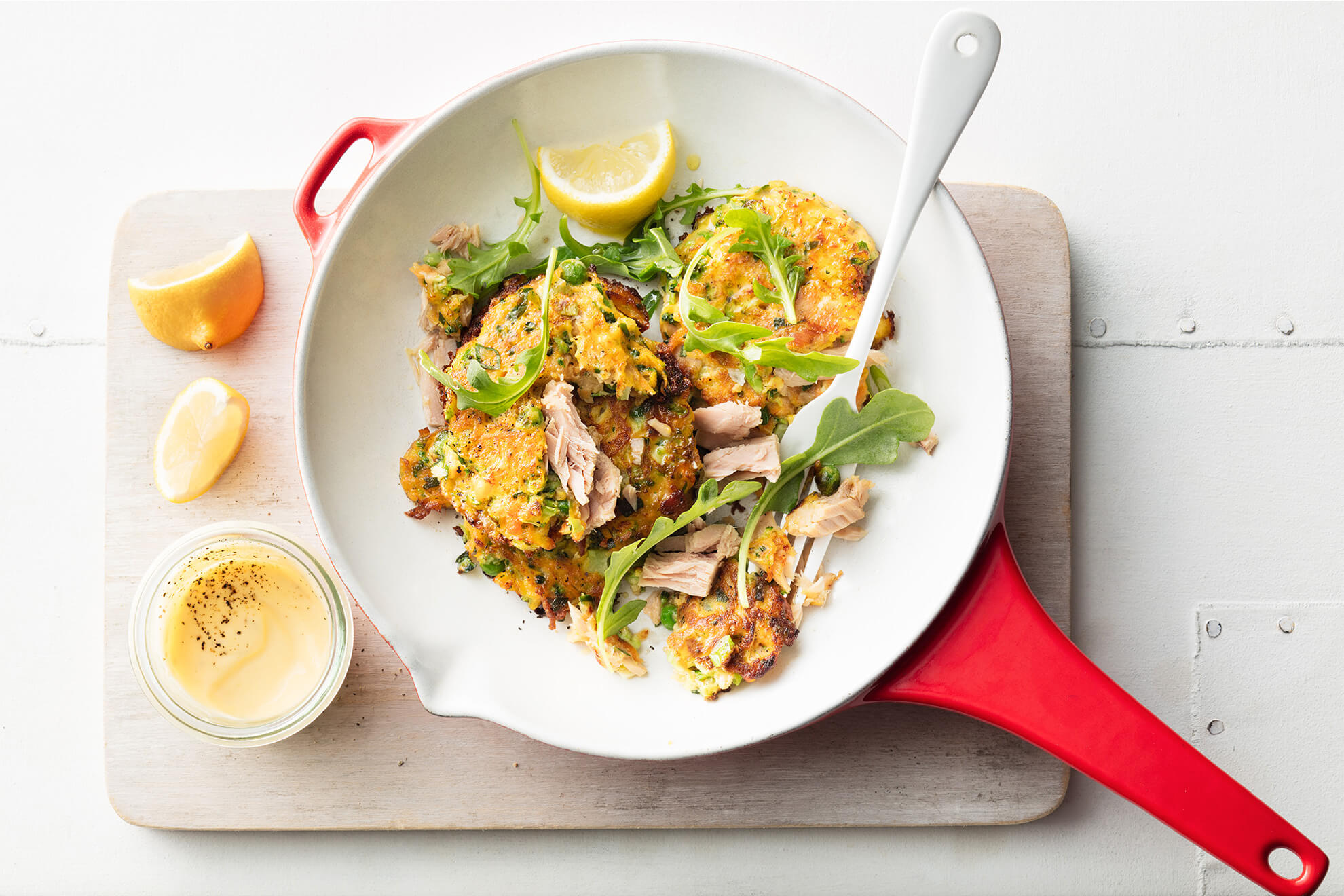 Breakfast Fritters with Sirena Tuna & Speedy Hollandaise
Start your day right with these veggie-packed fritters, served with deliciously easy hollandaise.
Time:15 - 30 minutes
Difficulty:Moderate
Servings:4
Ingredients
Fritters
Speedy Hollandaise
Directions
Combine sweet potato, broccoli, peas, onion and parsley in a large bowl. Add flour, milk and egg. Mix well to combine. Season with salt and pepper. Fold through tuna.
Heat oil in a large frying pan over medium-high heat. Drop 2 level tbsp tuna mixture into pan, shaping to form a round. Repeat 3 more times to make 4 fritters. Cook for 3 to 4 minutes each side or until golden and cooked through. Transfer to a tray lined with paper towel to drain. Repeat with remaining batter to make 12 fritters.
Meanwhile, to make Speedy Hollandaise, whisk yoghurt, egg yolks, lemon juice and cornflour together in a small saucepan. Cook over medium heat for 4 to 5 minutes or until mixture is hot and thickens. Remove from heat. Add butter. Whisk until melted and smooth. Season with salt and pepper.
Serve fritters with baby rocket, hollandaise and lemon wedges.